The Jess Franco Collection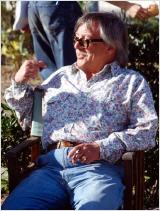 TWO UNDERCOVER ANGELS
KISS ME MONSTER
SUCCUBUS
SAMOMANIA
PICK UP GIRLS
DOWNTOWN HEAT

With over 200 movies under his belt, Spanish director Jess Franco (born Jesus Franco Maneira) was defintely one of the most active directors in the history of cinema. He studied piano and harmony at the Real Conservatorio de Madrid and later film at the Instituto de Investigaciones y Experiencias Cinematográicas and at the Sorbonne in Paris.

Franco directed his first feature film in 1959 but his career really took off in 1968 with "SUCCUBUS" (aka NECRONOMICON - Geträumte Sünden). In 2009, he was awarded with the "Goya", the Spanish Film Prize, for his lifetime achivement.

Jess Franco died from stroke on April 2nd, 2013 in Malaga, Spain. He was 82.