BIO John Liu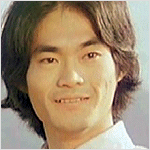 Biography:

John Liu Chung-liang was born in Taiwan on May 20th, 1944 and ranks as one of the super kickers in kung fu films. His good looks, charismatic persona, and incredible flexibility helped propel him into fame after starring alongside Hwang Jang Lee in Secret Rivals (1976). The film was a hit and began a phase in Hong Kong action film that turned so-called bootmasters like Liu into superstars.

Before his film career began, John Liu trained in the art of Taekwondo under the tutelage of another well known Hong Kong star named Dorian Tan Tao Liang. It was a rigorous training process which eventually gave Liu his incredible flexibility.

In the mid-seventies, Liu was approached by filmmaker Ng See Yuen who was writing and directing a film entitled Secret Rivals (1976), which also starred Don Wong Tao and Hwang Jang Lee. After its success, Liu was paired with Hwang for Secret Rivals II (1977), as well as three more films. Liu went on to star in a number of independent films, mostly in Taiwan before starting to direct his own films in the early '80's.