The Lion's Share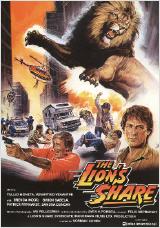 Trailer · Background Material · Pictures · Official Site
directed by: Norman Cohen
starring: Tullio Moneta, Venantino Venantini, Brenda Wood,

Synopsis:
Marco Borelli, a police officer in Rome, is sent on extended leave. He is tough, maybe too tough at times. Borelli uses his "vacation" for a trip to Johannesburg, to unearth the truth about his father's mysterious death. He doesn't know it but he is heading for trouble of the worst kind ...