The Vexxer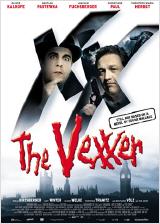 Trailer · Background Material · Pictures · Official Site · Flyer [448 KB]
directed by: Cyrill Boss, Philipp Stennert
produced by: Christian Becker
starring: Oliver Kalkofe, Bastian Pastewka, Joachim Fuchsberger, Christoph Maria Herbst, Christiane Paul, Judy Winter, Hella von Sinnen, Christian Tramitz, Wolfgang Völz, Sonja Kirchberger, Lars Rudolph, Chris Howland, Oliver Welke, Ingrid van Bergen
genre: Comedy

What the Press said about "THE TRIXXER", the prequel to "THE VEXXER":
"the best German comedy since years" (CINEMA)
"Germany's answer to 'The Naked Gun'" (BILD)

Synopsis:
He's back... meaner and more dangerous than ever.... THE VEXXER .... Scottland Yard's funniest nightmare!

Thick fog is once again covering night-time London. Dark shadows fall on the city like a freshly ironed shroud. Sounds exactly like Edgar Wallace! But honestly, he also had nothing to do with this installment of the Skeleton-faced killer.

Three years ago, Chief Inspector Evan Longer and his partner, Very Long fought the evil gangster for the first time but ever since he's returned, Scotland Yard is in shock. The Vexxer has published a death-list and Very Long is on it!

The most important thing is to protect the poor and helpless victims, especially the beautiful Victoria Dickham, daughter of Lord Dickham and the secret love-interest of Evan Longer. While the Chief Inspector is in seventh heaven, the Vexxer starts working his list....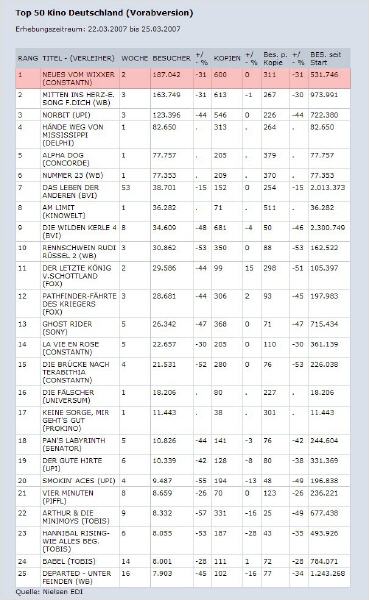 The Vexxer ("Neues vom Wixxer") opened on March 15, 2007 with 600 prints and after it's first week was No.1 at the German boxoffice. The opening weekend ended with a per screen average of 454 tickets and a result of 1.706.430€ or roughly 2.280.361 US$.